Boost your business today with our Sea Moss Gummies
As a supplier of vegan sea moss gummies from Vietnam, we are proud to offer high-quality sea moss gummies wholesale that are 100% vegan and free from gelatin. Moreover, our sea moss gummies are dehydrated to have a long shelf life of up to 5 months, making them perfect for stock and resell.
In this post, we'll share the benefits of sea moss gummies, how to purchase wholesale, our flavors, shipping process, custom packaging options, and more.
How We Make Sea Moss Gummies
Watch this video to see our process of making sea moss gummies. We use only natural ingredients and our gummies are made in our small home factory to ensure quality and freshness.
How Sea Moss Gummies Can Help Your Business
Not only are sea moss gummies delicious, but they also offer numerous health benefits that make them a popular choice.
With high levels of vitamins, minerals, and antioxidants, these gummies can help boost your immune system, enhance digestion, and promote healthy skin, hair, and nails. Learn more about sea moss gummies benefits here.
As a sea moss gummies supplier, we offer our products at a competitive wholesale price. The resell price of a 60-cube bag is $32 USD in the US, providing a great opportunity for you to make a profit.
How to Purchase Wholesale
You can easily purchase our sea moss gummies wholesale through our website or by contacting us for more help. Furthermore, if you don't have a PayPal account, you can select to pay with your debit or credit card following this image.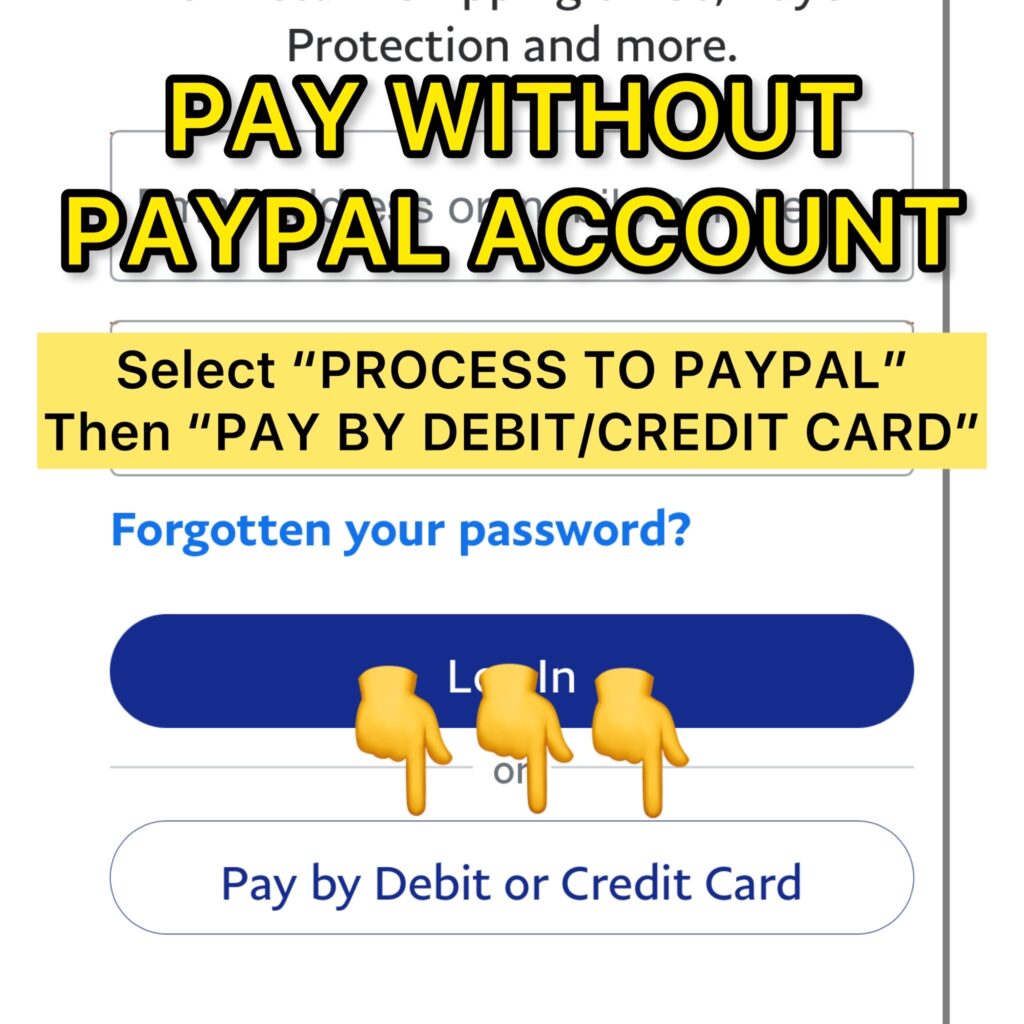 Flavors
We offer 12 delicious flavors of sea moss gummies. Best seller are mix all, passion fruit, ginger, pea flower mint and pineapple. You can choose to pack them mixed or separate to meet your customers' preferences.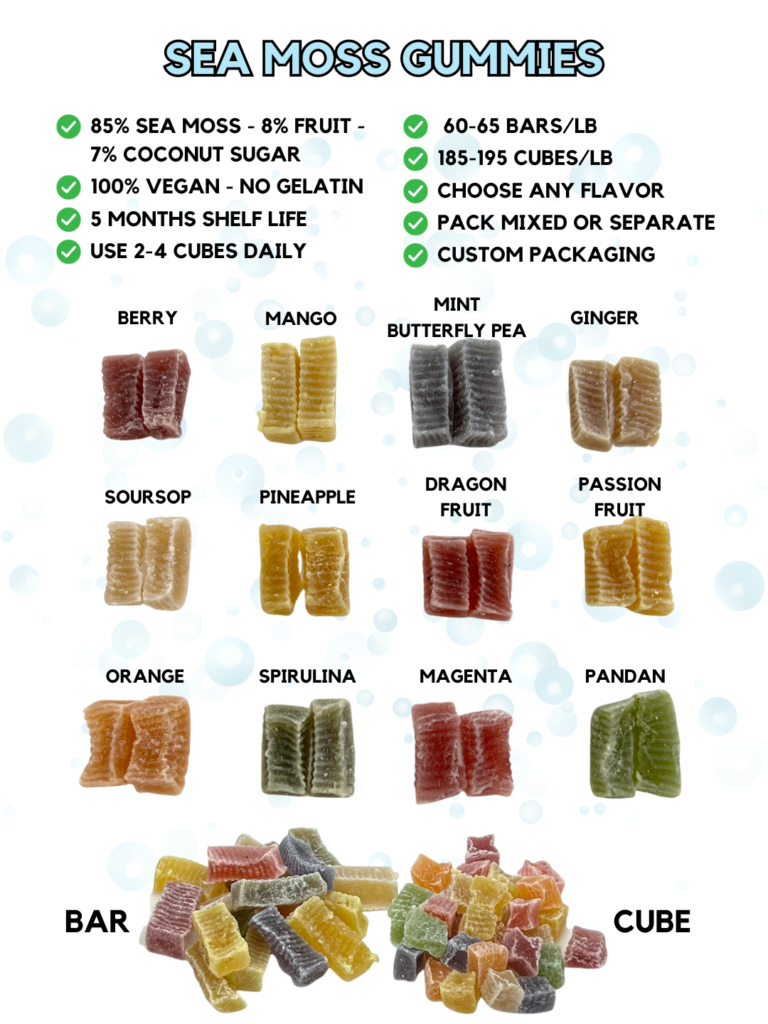 Shipping and Process
Our shipping process is fast and reliable. We ship worldwide, and you can see our shipping destinations here. Our sea moss gummies are carefully packed and shipped to ensure they arrive in perfect condition.
Custom Packaging with Your Private Label:
Additionally, we understand the importance of creating a unique brand for your business, which is why we offer custom packaging options with your private label. This allows you to showcase your brand on our high-quality sea moss gummies and stand out from the competition. Please don't hesitate to contact us for further information.
Don't Just Take Our Word for It: See What Our Customers Have to Say
We value our customers' feedback and reviews, and we encourage you to leave your comments on our website or social media platforms.

Save More with Combo Gummies + Dry Sea Moss
We also offer combo deals for those interested in purchasing both sea moss gummies and dry sea moss. This is a great way to save money and offer your customers more options.
We offer a sample box of our sea moss gummies for you to test the quality and shipping service. You can order the sample box here.
Purchase our high-quality vegan sea moss gummies wholesale and take your business to the next level today.
Some Sea Moss Gummies FAQs:
What are sea moss gummies?
Sea moss gummies are a type of supplement that contains sea moss, a type of seaweed that has numerous health benefits. The gummies are made by combining sea moss with natural sweeteners and flavorings to create a tasty and convenient way to consume sea moss.
What are the benefits of sea moss gummies?
Sea moss gummies are a great source of vitamins and minerals, including calcium, magnesium, and potassium. They can help boost the immune system, improve digestion, and support overall health and well-being.
Are sea moss gummies vegan?
Yes, sea moss gummies are typically vegan, as we make with natural ingredients and do not contain any animal products or by-products.
How should I take sea moss gummies?
The recommended dosage for sea moss gummies can vary depending on the brand and specific product. Generally, we recommend to take 2-3 gummies per day, but be sure to check the instructions on the packaging and consult with a healthcare professional if needed.
Can I take sea moss gummies while pregnant or breastfeeding?
It is always best to consult with a healthcare professional before taking any supplements while pregnant or breastfeeding. While sea moss gummies are generally considered safe, it is important to ensure they are safe for your individual situation.